Technology and Media Services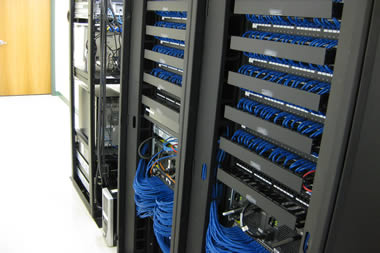 PowerSchool - Student Information System

Google Apps for Education

SchoolNet

Canvas (RHS)

Edgenuity

Help Desk IT Ticket System

Bring Your Own Device network

Filtering and mobile management systems
FERPA - Family Education Rights and Privacy Act
FERPA prohibits the school district, and those services that we contractually enter into agreements with, from disclosing personally identifiable information from students' education records without the consent of a parent or eligible student, unless an exception to FERPA's general consent rule applies, the general consent exceptions require a school to provide certain privacy protections for those education records that it does maintain, either onsite or offsite.
COPPA - Children's Online Privacy Protection Act
COPPA applies to commercial companies and limits their ability to collect personal information from children under 13. Only for-profit websites can violate COPPA. A school district cannot violate COPPA because we are not a for-profit website, nor do we offer for-profit services. However, we are cognizant of the requirements of COPPA and how it affects the services we purchase and use.
Content Filtering
Federal laws require the usage of content filters in K-12 institutions, FCSD25 utilizes a few different methods in which to accomplish this task.
Staff, if you would like a website reviewed for whitelisting in the filter, please submit an IT Help Desk ticket.